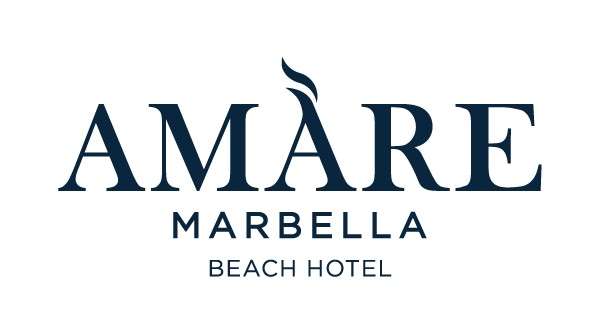 The Hotel Amàre Marbella is much more than a luxury destination, it's a magical experience too wonderful for words. Its Mediterranean name tries to capture the essence of this private paradise. "Amàre" not only means "love" but also gives the feel of the "sea" and displays a very natural and unforgettable world that you will not be able to resist.
Amàre Marbella is a unique hotel in Costa del Sol that brings together the perfect ingredients for a delightful stay: it's an adults only hotel, on the beachfront and close to Marbella's old town. Once you step in their Spa Hotel you will feel as if you were crossing an open door to the sea where all your wishes are granted. The beautiful Mediterranean shore will be right in your lap without your feet even touching the sand. Would you like to order a cocktail while sunbathing? Just press a button. The entire staff is waiting to help you. And what about an appetizing breakfast no matter the time you wake up? It's there for you, served in the fresh air.
There's no detail that has been passed over to give you the best imaginable holidays for couples. Savour the beauty of the sea at Amàre Beach, dive into relaxation lying in the Amàre Pool or just switch off in the Amàre Lounge. Chill Out music surrounds these three distinct environments, which will award you innumerable distinct pleasures.
YOUR GOLF HOLIDAYS
There's no doubt Golf is Amàre's secret ingredient. The icing on the cake for your relaxing Mediterranean holidays. Would you like to enjoy the best golf in Marbella? You are in the right place. In fact, if you were looking for a golf hotel, you'll discover that Amàre isn't only a golf hotel, it's a complete golfing paradise.
While you play golf on Costa del Sol you'll experience your favourite game in a whole new way. The privileged location allows you to get the most out of your golfing, while you feel the pleasure of being on the beachfront, close to Marbella's old town. Imagine an irresistible Amàre cocktail of golf, beach, live music, delightful Mediterranean food, a relaxing spa, shopping, Marbella nightlife…
YOUR SPA IN MARBELLA BY GERMAINE DE CAPUCCINI
Your skin wraps not only your body but also your emotions. This is one of the vital truths that will be revealed to you in their SPA hotel. The time to entrust your beauty and your wellbeing to the best hands has come. Germaine de Capuccini, one of the most renowned professional skincare companies in the world, awaits you in Amàre, your SPA hotel in Marbella. More than 50 years experience guarantees the prestige of this cosmetic firm, which focuses its wisdom and innovative products on this centre of hydrotherapy.
Location:

Av. Severo Ochoa, 8, 29603 Marbella, Málaga

Stars:

Rooms:

226