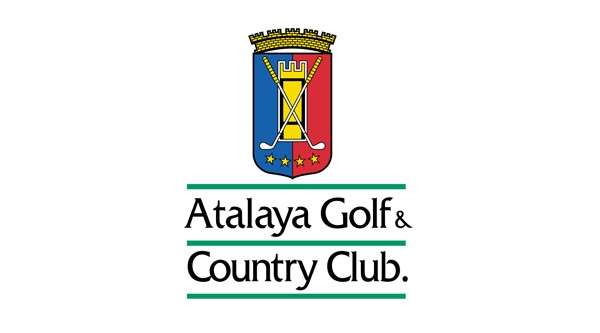 Atalaya Golf & Country Club owes much of its charm and beauty to the fact that it was created back in 1968, before the rash of golf Estepona urbanisation development that has seen courses spring up all over the Costa del Sol.
Skilled ground staff have not only maintained the quality of the courses over the years, but created a perfect ambience around the clubhouse with pretty fountains surrounded by richly-coloured beds of flowers.
Set against the stunning backdrop of the Sierra Blanca mountains, its two magnificent 18-hole courses - the Atalaya Old Course and the Atalaya New Course - are lined with mature eucalyptus trees, cactus and palms and pink and white azaleas that fill the air with an unforgettable and intoxicating scent.
Old course
The Old Course was designed by Bernard von Limburger, the 1925 German Golf Championships winner who became his country's finest golf course architect of the time. With its wide fairways and large elevated greens, this championship course provides a challenge to golfers at all levels. Elegant and mature with spectacular views of the magnificent La Concha mountain, it is the perfect oasis of tranquillity on the otherwise bustling and vibrant Costa del Sol.
Its apparently benign parkland aspect with gently sloping fairways makes it an ideal course for the average club golfer - but plentiful bunkers filled with sparkling 'marmolina' sand, fast greens, lush vegetation and fairways lined with olive, pine, cactus and eucalyptus trees prove a challenge for single-figure players as well.
The new course
Atalaya New Course offers spectacular views of the Mediterranean and Gibraltar and is seen as one of the most natural courses on the coast.
Created in 1990 by Paul Krings, the New Course is set further inland, but has a similar parkland feel about it - with gently undulating fairways and large, fast greens. It would be fair to say that, in general, hazards are obvious but still manage to trap the unwary. Care is needed off the tees and the wild hitter will soon encounter difficulties.
The New Course is rapidly catching up with the Old in terms of quality and in the summer months there are great bargains to be had for the holiday golfer.
Golf Course:

Old course 18 / New Course 18 Holes

Par:

72 / 71

Lenght:

6.140 / 5323 meters approx.

Designer:

Bernhard Von Liburger / Paul Krings

Year Built:

1968 / 1991